the little paradise to be experienced
while on holidays in Rhodes.
Villa Lindos Muse
A two bedroom apartment located near the magnificent Lindos Acropolis at the older part of the ancient village offers spectacular views of the shimmering Mediterranean Sea. Villa Lindos Muse is very close to the cosy bars and high quality restaurants and just few minutes away from the beach. The romantic décor with natural calm colours travels you back to basics and inspires.
«Excellent view, great location close to the beach and to the centre or Acropolis»
Bohdana | Czechia
«Central location. Very helpful hosts including Yannis and those at Lindos View Hotel who helped to accommodate our early morning arrival.»
Tn | Australia
«You are situated at the end of a genuine ancient alleyway directly below the Acropolis with magnificent views. Surrounded by restaurants and quaint Greek houses…»
Dave| New Zealand
«Great hosts, perfect villa for us, traveling with toddlers.»
Maja| Israel
«La casa é davvero grande e comoda e climatizzata in ogni stanza.la posizione in cui è situata è davvero speciale,si affaccia sulla baia di Lindos che è il paese più caratteristico di tutta Rodi. Yanni,il proprietario, è una persona davvero squisita e disponibile sempre.consiglio vivamente»
Valerio| Italy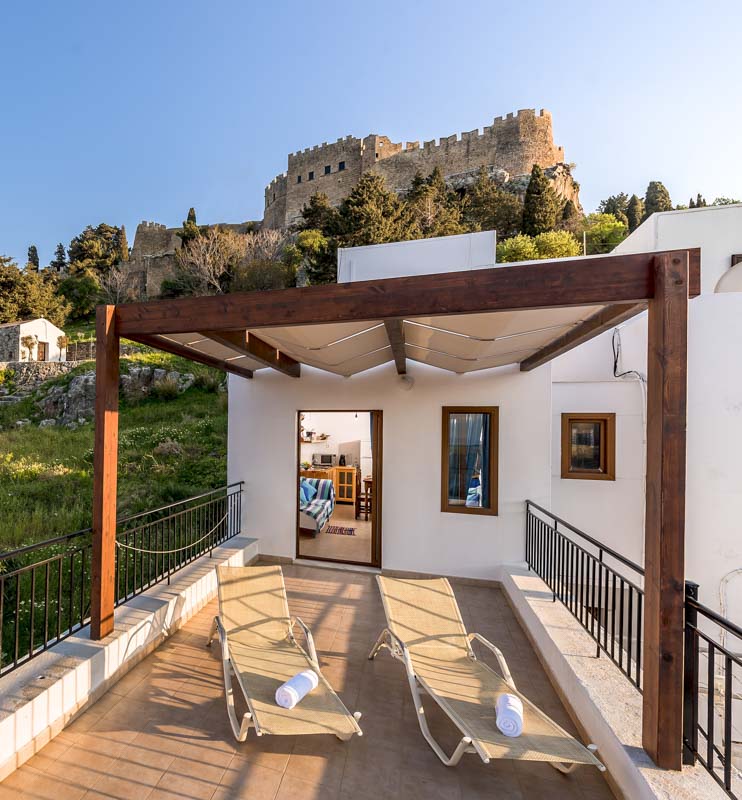 Villa Lindos Muse is one of the three accommodations of the same owners. The other two properties are villa InLindos and Lindos View Hotel. All of the properties feature exquisite locations: villa InLindos is located at the heart of the ancient village, Lindos View Hotel, on the main Rhodes- Lindos road overlooking the sea, Acropolis and the ancient village, while villa Lindos Muse is just minutes away from the Lindos Acropolis and the beach. Accommodations offer different services and facilities which suit to ones preferences.

LOCATION
The Villa Lindos Muse is just minutes away from the ancient Acropolis and the beach in Lindos, one of the most famous area in Rhodes.

QUALITY
Our properties constitute constructions of the highest quality and aesthetic with amazing style and decoration.

EXCELLENT CUSTOMER CARE
We are always on hand concerning your questions and concerns. We happily provide assistance before or on your arrival and also during your stay on Rhodes.
We are always ready to help you with any queries or requests. Please, fill in the form for any information needed and we will be happy to respond.
info@lindosmusevilla.com
85107 Lindos Rhodes – Greece
+30 22440 31477